Tetrahydro curcuminoids have been medically recognized as being the most bio-active (hydrogenated) metabolites of curcumin from Curcuma longa (Turmeric extract). Unlike other curcuminoids which are usually yellow in color, tetrahydro curcumin has a beige-white appearance - also popularly known as the "white curcumin".
Standardized Curcumin is hardly absorbed in the intestines (1). Tetrahydro curcumin is significantly superior to curcumin both in terms of bio-absorption and anti-inflammatory effect, requiring much lower doses but with a much more concentrated and diversified effect (2).
Curcumin C3 Reduct® provided in our product is a patented extract with a verified purity of 98% and manufactured by Sabinsa Corporation, USA. Sabinsa holds multiple patents with clinical data that shows significant efficacy and bio-availability.
https://c3reduct.com/ip-rights/patents/
BioPerine® is a standardized extract of Piper nigrum, also manufactured by Sabinsa Corporation USA. In the right proportion, it has been shown to further and significantly increase the bioavailability of Tetrahydro curcuminoids.
Features
A highly bio-available patented formula
Standardized Curcumin is hardly absorbed in the intestines (1)
Significantly superior bio-absorption and anti-inflammatory effect
Requires lower doses but with a more concentrated and diversified effect (2)
Potentiated by the association with BioPerine®
Benefits
Anti-cancer activity superior to curcumin (3), (4)
Protective effects against diabetes and vascular dysfunction by relieving oxidative stress (5), (6)
Anti-inflammatory activity superior to curcumin (7)
Anti-inflammatory activity at the brain level with positive effects against Alzheimer's and Parkinson's as well as against the oxidative stress induced by Glutamate in the cells of the hippocampus (8), (9), (10)
Protective effect in neuropathy by improving the conductivity of motor nerves (11)
Did you know
Curcumin is not soluble in water but in fat. When dissolved in fat, Curcumin will be absorbed directly into the blood.
References
Adrian L Lopresti, The Problem of Curcumin and Its Bioavailability: Could Its Gastrointestinal Influence Contribute to Its Overall Health-Enhancing Effects? 2018 American Society for Nutrition, Adv Nutr 2018;9:41–50
Zhen-Biao Zhang et al., Curcumin's Metabolites, Tetrahydrocurcumin and Octahydrocurcumin, Possess Superior Anti-inflammatory Effects in vivo Through Suppression of TAK1-NF-κB Pathway, Front. Pharmacology Volume 9 – 2018
Ching-Shu Lai et al. The Cancer Chemopreventive and Therapeutic Potential of Tetrahydrocurcumin, Biomolecules 2020, 10, 831
Anqi Zeng et al. Tetrahydrocurcumin regulates the tumor immune microenvironment to inhibit breast cancer proliferation and metastasis via the CYP1A1/NF-κB signaling pathway, Cancer Cell International, Article number: 12 (2023)
Namareoung, S. et al.: Naun.-Schmied. Arch. Pharmacol.,383, 519 (2011);
Kartileksan, K. et al.: J. Func. Foods, 2, 134 (2009)
Hui-Wen Lin et al. Suppressive Effect of Tetrahydrocurcumin on Pseudomonas aeruginosa Lipopolysaccharide-Induced Inflammation by Suppressing JAK/STAT and Nrf2/HO-1 Pathways in Microglial Cells, Oxidative Medicine and Cellular Longevity, Article ID 4978556 Hindawi 2022
Slavica Josifovska et al. Positive Tetrahydrocurcumin-Associated Brain-Related Metabolomic Implications, Molecules. 2023 May; 28(9): 3734
Chang-Hyun Park et al. Neuroprotective Effects of Tetrahydrocurcumin against Glutamate-Induced Oxidative Stress in Hippocampal HT22 Cells, Molecules. 2020 Jan; 25(1): 144
Yu Xiao et al. Tetrahydrocurcumin ameliorates Alzheimer's pathological phenotypes by inhibition of microglial cell cycle arrest and apoptosis via Ras/ERK signaling, Biomedicine & Pharmacotherapy, Volume 139, July 2021, 111651
N. Greeshma et al. Tetrahydrocurcumin exerts protective effect on vincristine induced neuropathy: Behavioral, biochemical, neurophysiological and histological evidence, Chemico-Biological Interactions, Volume 238, 5 August 2015, Pages 118-128
Recommended dose
Adults take 1 capsule 1-2 times a day.
Cautions:
Consult a health care practitioner prior to use if you are pregnant, or breastfeeding or if you are taking any other medications or natural health products, as black pepper/piperine may alter their effectiveness.
Do not use if seal is broken.
Keep out of reach of children.
Keep sealed, store in a cool, dry place at 15–25ºC.
Medicinal Ingredients
| | |
| --- | --- |
| Each Vegan Capsule Contains: | Quantity |
| C3 Reduct® (Tetrahydrocurcuminoids) | 100 mg |
| BioPerine® (Piper nigrum) | 5 mg |
Non Medicinal Ingredients

Microcrystalline cellulose, ascorbyl palmitate. Capsule shell: hypromellose (vegetarian gelatin).

Does not contain

GMOs, dairy, egg, gluten, soy, wheat, corn, yeast, nuts, artificial sweeteners, artificial flavors or colors.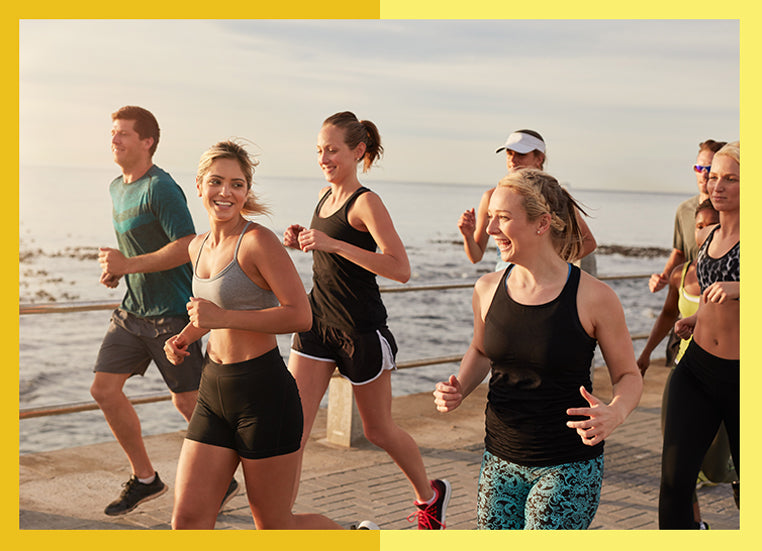 Anti-inflammatory
More and more scientific evidence points to inflammation as the common denominator of practically all diseases. Reducing or eliminating inflammation should be at the foundation of all treatments. Provita's continuously evolving (non-steroidal) anti-inflammatories are curated from the highest quality sources, and is specially formulated to help the body fight inflammation from joints down to the cellular level.