Magnesium (Mg) is a very important mineral with a multitude of roles in the human body including the brain. As an important electrolyte, magnesium plays an essential role in nerve transmission and neuromuscular conduction. It also assures the electrolyte balance in the brain (1, 5).
Magnesium Threonate is one form of magnesium that can cross blood-brain barrier in a significantly larger proportion compared with other forms. Magnesium Threonate elevated the levels of brain magnesium in both young and aged rats (2).
Magnesium works better when associated with certain dosages of vitamin C and D (3, 4).
A useful association is with Provita Gotu Kola, the best Medhya Rasayana (brain nootropic), which can enhance cognition, memory, intelligence, creativity, learning skills and executive functions. It is traditionally used in Ayurveda as Medhya and Smrtiprada (to improve memory, concentration, intellect and cognition)(6),(7).
Each capsule of Provita's Magnesium Threonate provides a high dose of 50 mg elemental magnesium derived from Threonic acid Magnesium salt and is formulated synergistically based on current scientific evidence.
References:
Anna E. Kirkland et al.; The Role of Magnesium in Neurological Disorders; Nutrients 2018, 10, 730
Inna Slutsky et al. Enhancement of Learning and Memory by Elevating Brain Magnesium; Neuron 65, 165–177, January 28, 2010 ª2010 Elsevier Inc.
Guosong Liu et al. Efficacy and Safety of MMFS-01, a Synapse Density Enhancer, for Treating Cognitive Impairment in Older Adults: A Randomized, Double-Blind, Placebo-Controlled Trial; Journal of Alzheimer's Disease 49 (2016) 971–990
Tonita E. Wroolie et al. An 8-week open label trial of L-Threonic Acid Magnesium Salt in patients with mild to moderate dementia; Personalized medicine in psychiatry 4–6 (2017) 7–12
Faheemuddin Ahmed; Magnesium: The Forgotten Electrolyte—A Review on Hypomagnesemia; Med. Sci. 2019, 7, 56
The Ayurvedic Pharmacopoeia of India, Part I, Volume IV
Indian Medicinal Plants; 2007 Springer-Verlag Berlin/Heidelberg
Did you know
The "L-threonate" part of magnesium l-threonate is derived from L-threonic acid, a metabolite of vitamin C. This does not mean that magnesium l-threonate provides vitamin C, but it's a fascinating connection between these two
important nutrients.
Who can benefit?
All adults concerned about brain health.
Older adults with or at risk of age-related cognitive impairment.
Recommended dose
Adults take 1 capsule 1-3 times per day or as advised by a healthcare professional.
Cautions:
Consult a health care practitioner prior to use if you are pregnant or breastfeeding. May cause minor gastrointestinal disturbances. Keep out of reach of children. Sealed for your protection.
Medicinal Ingredients
Each vegetarian capsule contains:
Quantity
Elemental Magnesium
50 mg
(from Magnesium L-Threonate)
L-Glutamic acid
50 mg
Vitamin C
15 mg
(from calcium ascorbate)
Vitamin D3 100 IU
2.5 mcg
(Cholecalciferol)
Non Medicinal Ingredients

Microcrystalline cellulose, ascorbyl palmitate.
Capsule shell: hypromellose (vegan gelatin).


Does not contain

Dairy, egg, gluten, soy, wheat, corn, yeast, nuts, artificial sweeteners, artificial flavours or colours.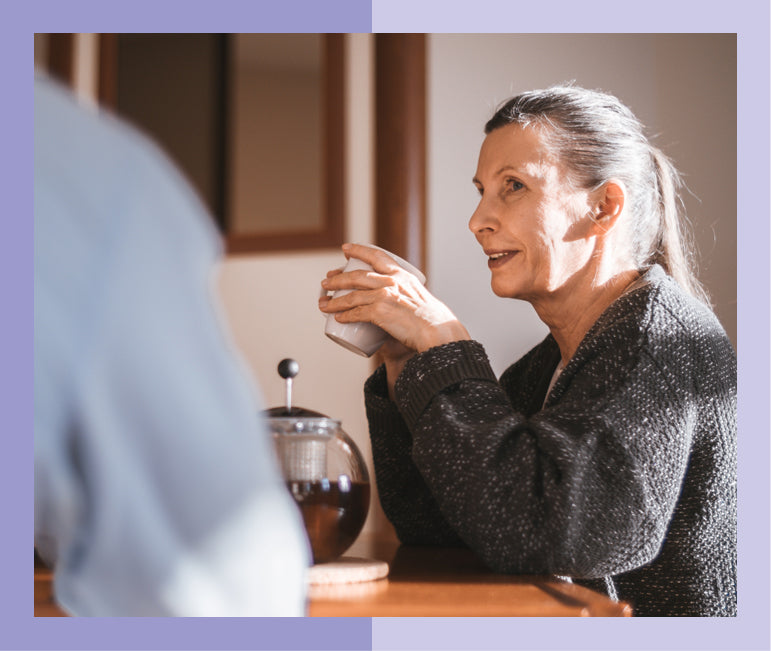 Cognitive Health
Our brain makes us who we are. Cognition, the capacity to focus, memorize, or process information, and nervous system transmission capacity all deteriorate due to disease or with age. Provita's continuously evolving Cognitive Health series, curated from the highest quality sources, is specially formulated to help the brain and nervous system functions.