Our synergistic blend of Ashwagandha herb and magnesium will help with alleviating stress, anxiety, insomnia, fatigue in our everyday life.
Used since ancient times, Ashwagandha is also referred to as "Indian ginseng" because of its rejuvenating properties. The herb has shown incredible results for lowering cortisol and balancing thyroid hormones. More recent scientific studies support the herb's ability to also protect brain cells against the deleterious effects of our modern lifestyles.
Did you know
Adaptogens are herbs that improve an individual's ability to cope with stress and environmental changes.
In times of increased stress, these herbs normalize the physiological process of the body and help it adapt to changes.
Who can benefit?
Benefits include: alleviating stress, anxiety, insomnia, fatigue, lack of energy and concentration and memory problems associated with old age or while in convalescence.
Used as a Rasayana (rejuvenative tonic), placebo-controlled studies on humans have found the remedy to be effective for a number of health-related uses, including anxiety, neuroprotection, long-term memory, anaerobic running endurance, and body self- regulation of cortisol (induced by stress), and C-reactive protein ( a sign of inflammation). Benefits were seen in healthy as well as non-healthy patients.
Recommended dose
Adults take 2 capsules 2 times per day.
Cautions:
Consult a healthcare practitioner prior to use if you are pregnant or breastfeeding. Consumption with alcohol, other drugs or natural health products with sedative properties is not recommended.
Do not use if seal is broken. Keep out of reach of children.
Keep sealed, store in a cool, dry place at 15–25ºC.
Medicinal Ingredients
Each Capsule Contains:
Quantity
Ashwagandha Root Powder
500 mg
(Withania sominfera)
545 mg
Magnesium
50 mg
Non Medicinal Ingredients

Microcrystalline cellulose, gelatin.

Does not contain

Dairy, egg, gluten, soy, wheat, corn, yeast, nuts, artificial sweeteners, preservatives, colors or flavors.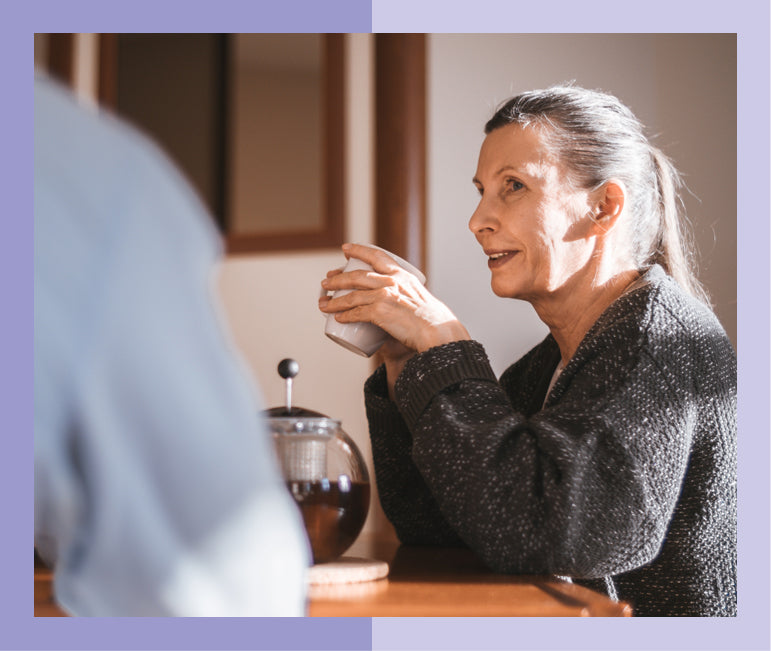 Cognitive Health
Our brain makes us who we are. Cognition, the capacity to focus, memorize, or process information, and nervous system transmission capacity all deteriorate due to disease or with age. Provita's continuously evolving Cognitive Health series, curated from the highest quality sources, is specially formulated to help the brain and nervous system functions.