Activine™
As we age, our body loses its capacity to maintain proper protein synthesis function needed for maintaining healthy musculature. Healthy internal muscles (not visible) are specifically important for maintaining proper organ function such as heart, bowel movement etc. Skeletal muscles support the skeleton and are essential for maintaining our younger looking posture, body movement capacity and even the way we look.
Activine™ is an anti-aging combination of amino-acids curated to specifically support muscle health. Our formulation is enforced with:
Colostrum - for improved immune function, and
Alpha-GPC - known for its cognitive benefits and stimulation of the pituitary gland.
Did you know
Alpha-GPC enhances the brain's metabolic pathways to promote natural energy production by optimizing mitochondrial efficiency while avoiding post-excitement crashes unlike caffeine and other stimulants.
Who can benefit?
All adults concerned with the body's aging process, and wanting to feel and look younger.
As part of an anti-aging protocol/program
Before gym or exercise activity
Recommended dose
Adults take 2 capsules one time per day.
Cautions:
For prolonged use, consult a health care practitioner. If symptoms persist or worsen, or if new symptoms develop, discontinue use and consult a health care practitioner. Ensure to drink enough fluid before, during, and after exercise. Consult a health care practitioner prior to use if you have diabetes, a history of cancer, or suffer from an immune system disorder (e.g. Crohn's disease, myasthenia gravis, multiple sclerosis, rheumatoid arthritis, systemic lupus erythematous, HIV/AIDS, etc.) or you are taking medications to suppress the immune system (immunosuppressive medications) If you are taking prescription medications, consult a health care practitioner prior to use. Do not use this product if you are pregnant or breastfeeding or if have a known allergy/hypersensitivity to cow's milk. May cause a flushing, tingling and/or prickling sensation of the skin, in which case, reduce the dose.
Do not use if seal is broken. Keep out of reach of children.
Keep sealed, store in a cool, dry place at 15–25ºC.
Medicinal Ingredients
| | |
| --- | --- |
| Each 2 Vegetarian Capsules Contain: | Quantity |
| L-alpha-Glycerophosphorylcholine (alpha-GPC) | 200 mg |
| L-Arginine | 200 mg |
| L-Lysine (L-Lysine HCl) | 200 mg |
| Gamma-Aminobutyric acid (GABA) | 200 mg |
| Bovine Colostrum (Bos taurus) | 200 mg |
| Catnip (Nepeta cataria) | 150 mg |
| (S)-2,5- Diaminopentanoic acid (L-Ornithine) | 100 mg |
| Andrographis paniculata 5:1 extract DHE 500mg | 100 mg |
| Beta-Aminopropionic acid (beta-Alanine) | 100 mg |
Non Medicinal Ingredients

Microcrystalline cellulose, ascorbyl palmitate, hypromellose (veggie capsule).

Does not contain

Egg, gluten, soy, wheat, corn, yeast, nuts, artificial sweeteners, colors, preservatives, or flavors.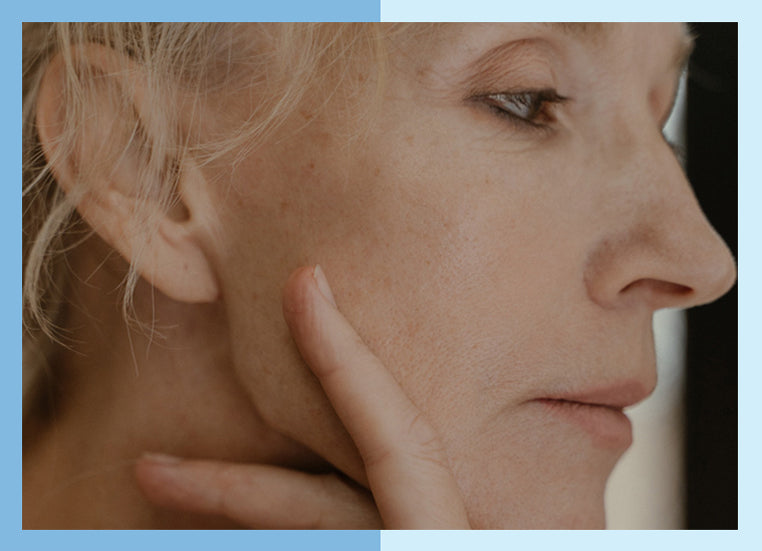 Anti-Aging
Our newest product category has been curated to specifically address human aging process. Focusing on stimulating the immune system, our formulations tackle telomerase enzyme generation, stem cell production, pituitary gland stimulation, and musculature health.