Nicotinamide Adenine Dinucleotide (NAD) - also known as Coenzyme 1 - is our body's top-ranked coenzyme, naturally occurring and found in all living cells. This amazing coenzyme is a true a facilitator of numerous biological reactions, and particularly necessary for cellular development and energy production.

NAD+ levels decline during the aging process. Elevating NAD+ / NADH can dramatically ameliorate age-associated functional defects, counteracting many diseases of aging, including neurodegenerative diseases and may be an effective anti-aging intervention.

Features
NADH+ is a proven NADH+ is a synergistic blend high potency
Nicotinamide Adenine Dinucleotide (NADH, also known as coenzyme1), coenzyme Q10 and chlorophyll:
100% vegan non-GMO formula
High purity (>98%) NADH ingredient
With CoQ10 – increased cellular energy
With chlorophyll – increased absorption / bioavailability
Benefits
Helps to increase cellular energy production (ATP)
Helps support mental clarity and alertness
Helps improve memory and focus
May help with fatigue and senility

Did you know
A journal review analyzed nutritional supplement effectiveness in adults with Chronic Fatigue Syndrome. After evaluating 17 supplements in 26 clinical trials with 3,273 total subjects, only two nutrients were found to consistently help with chronic fatigue: NADH and Magnesium.
Who can benefit?
There is now enough evidence to support that lack of energy at cellular level is an issue in certain disorders such as mental fatigue, memory loss, cognition etc.
Recommended dose
Adults take 1 capsule per day or as advised by a healthcare professional. For best results, take before breakfast.
Cautions:
Consult your health care practitioner prior to use if you are pregnant or breastfeeding or if you are taking blood pressure medication. If cramps or diarrhea occurs, reduce the dosage. If symptoms persist consult a health care practitioner.
Do not use if seal is broken. Keep out of reach of children. Keep sealed, store in a cool, dry place at 15–25ºC.
Medicinal Ingredients
Each Vegetarian Capsule Contains:
Quantity
NADH (pure)
12.5 mg
(dihydro nicotinamide adenine dinucleotide)
Coenzyme Q10
30 mg
(natural ubiquinone | non-tobacco source)
Chlorophyll
5 mg
(from sodium copper chlorophyllin)
Non Medicinal Ingredients

Microcrystalline cellulose, vegetable stearate. Capsule shell: hypromellose, chlorophyll.

Does not contain

GMO ingredients, dairy, egg, gluten, soy, wheat, corn, yeast, nuts, artificial sweeteners, preservatives, colors or flavors.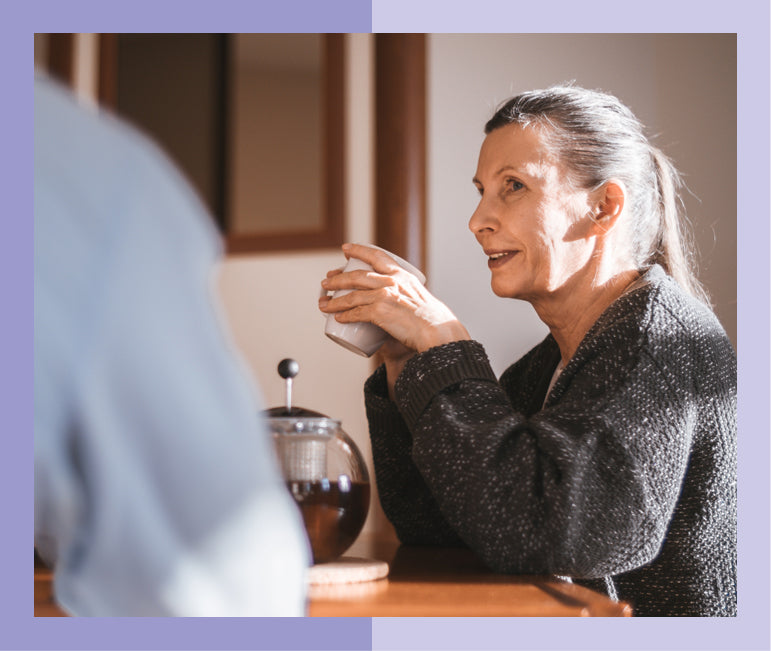 Cognitive Health
Our brain makes us who we are. Cognition, the capacity to focus, memorize, or process information, and nervous system transmission capacity all deteriorate due to disease or with age. Provita's continuously evolving Cognitive Health series, curated from the highest quality sources, is specially formulated to help the brain and nervous system functions.