Low levels and decreased GABA (gamma-aminobutyric acid) function in the brain are associated with anxiety, depression, insomnia, and epilepsy.
GABA is a major neurotransmitter (brain chemical) widely distributed throughout the central nervous system. It functions as a "brake" on our neural circuits during stress, relaxes the muscles, slows the heart rate and breathing, and reduces anxiety, tension, and insomnia.
Features
Combines GABA with the neurotransmitter Glutamic Acid and P-5-P (Pyridoxal-5-phosphate) - the natural and biologically active form of Vitamin B6 - for enhanced calm and relaxation:
100% vegan non-GMO formula
Enhanced support with glutamic acid and P-5-P
Glutamic acid (glutamate) is a neurotransmitter essential for cognitive function, learning and memory
Pyridoxal-5-phosphate restores the activity of the brain glutamate decarboxylase (GAD) which is the enzyme necessary for the conversion of glutamate into GABA
Benefits
Helps to maintain brain neurotransmitter function
Helps to improve relaxation and enhance sleep
Helps reduce anxiety, tension and insomnia
Great for using while practicing yoga
Did you know
GABA is also said to increase the level of alpha waves in the brain which can put you in a state of enhanced focus and "mental flow".
Recommended dose
Adults take 1 capsule 2 times per day or as advised by a healthcare professional.
Cautions:
Consult a health care practitioner prior to use if you are pregnant or breastfeeding or if symptoms persist or worsen. Do not use with alcohol. Consult a healthcare practitioner for use beyond 4 weeks.
Do not use if seal is broken.
Keep out of reach of children.
Keep sealed, store in a cool, dry place at 15–25ºC.
Medicinal Ingredients
| | |
| --- | --- |
| Each Vegan Capsule Contains: | Quantity |
| GABA (gamma-aminobutyric acid) | 500 mg |
| L-Glutamic Acid | 100 mg |
| Vitamin B6 (pyridoxal-5-phosphate) | 15 mg |
Non Medicinal Ingredients

Microcrystalline cellulose, ascorbyl palmitate. Capsule shell: hypromellose (plant gelatin).

Does not contain

GMO ingredients, dairy, egg, gluten, wheat, corn, soy, yeast, nuts, artificial sweeteners, colors, preservatives, or flavors.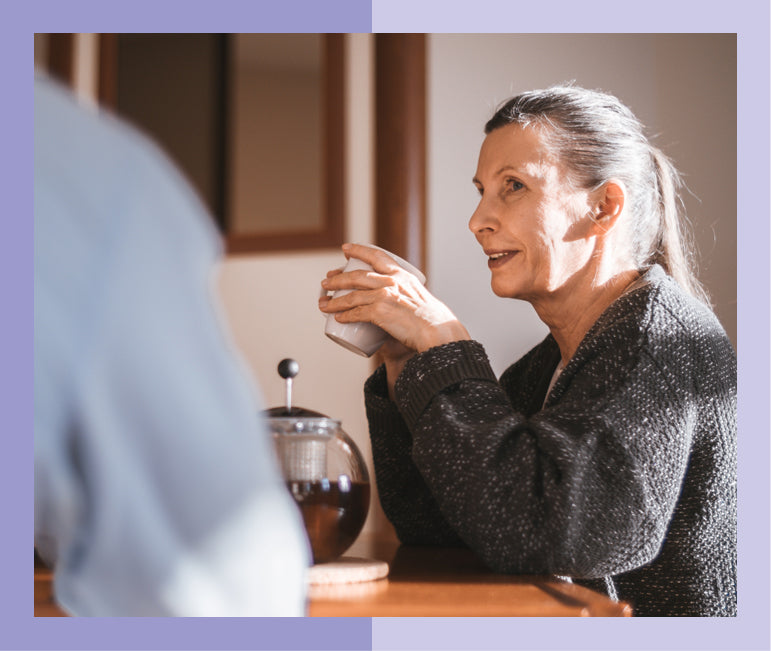 Cognitive Health
Our brain makes us who we are. Cognition, the capacity to focus, memorize, or process information, and nervous system transmission capacity all deteriorate due to disease or with age. Provita's continuously evolving Cognitive Health series, curated from the highest quality sources, is specially formulated to help the brain and nervous system functions.