FlavoNAC is an orthomolecular formula targeting free radicals affecting lung health by improving lung blood circulation, removing accumulated toxins, and reducing lung inflammation.
People with chronic health conditions should discuss NAC supplementation with their healthcare provider, as it may interact with their existing treatment plans or medications. NAC may interact with certain medications, such as activated charcoal, blood thinners, nitroglycerin, angina medications, blood pressure medications, diabetes treatment, as well as medications for psychiatric conditions, such as monoamine oxidase inhibitors (MAOIs) or antipsychotics. It's crucial for individuals taking these medications to consult their healthcare provider before using NAC to ensure there are no adverse interactions. There is also potential for high doses of NAC to exacerbate respiratory symptoms in some individuals. Individuals with specific health conditions, such as bleeding disorders, asthma, kidney or liver disease, diabetes, and/or heart disease should exercise caution and consult with a healthcare provider before using NAC, especially at high doses.
Some individuals may be more sensitive to NAC than others. Certain population groups, including seniors, may have different nutritional needs and may be more vulnerable to certain chronic health conditions or may be taking multiple medications in which case, lower doses of NAC (such as those provided in FlavoNAC™) along with complimentary ingredients may be advisable to address lung health concerns as well as help protect their mitochondria and cellular health from oxidative stress.
Mitochondria are often referred to as the powerhouses of the cell. Mitochondria are known to generate approximately 90% of cellular reactive oxygen species (ROS). The imbalance between mitochondrial ROS production and removal is due to decreased antioxidant defense activity results in oxidative stress (OS), which leads to oxidative damage that affects cellular components such as lipids, DNA, and proteins. 1 (Tirichen 2021). Redox is a process of oxidation-reduction, which are complimentary processes. Redox- dependent processes influence most cellular functions, such as differentiation, proliferation, and apoptosis. Therefore, Redox is important for the regulation of mitochondrial function. 2, 3, 4 (Handy 2012; Mailloux 2014), (Zuo 2022). Redox signaling is important for cardiovascular health. 5 (Madamanchi 2013)
If you are looking for a natural way to boost your lung health, reduce inflammation, and protect your body's cells from harm, look no further than FlavoNAC™.
Features
Alpinia galanga (Greater Galangal) is an ayurvedic herb rich in phenolic compounds with antioxidant properties. 6 (Mahae, 2009) The rhizomes are used to treat various conditions including rheumatism, colds, catarrh, whooping cough, ulcers, bad breath, throat infections, respiratory diseases, dyspepsia, and fever.
NAC (N-Acetyl Cysteine) is an important antioxidant and a precursor for glutathione. NAC is also essential for reducing oxidative damage and mitochondrial dysregulation. 7 (Banaclocha 2022). NAC is also important for lung health affected by increased numbers of reactive oxygen species such as in the case of COPD (ROS). 8 (Dekhuijzen 2006)
Hesperidin, an antioxidant flavonoid, attenuates altered Redox homeostasis. 9 (Kumar 2020). Important for lung health problems including lung fibrosis, asthma, chronic obstructive pulmonary disease (COPD), acute respiratory distress syndrome (ARDS), pulmonary fibrosis, emphysema, and other respiratory diseases. 10 (Hosawi 2023). Hesperidin functions as an ergogenic aid by increasing endothelial function, inhibits ROS production, decreases production and plasma levels of pro-inflammatory markers. 11 (Imperatrice 2022)
Quercetin is a well researched bioactive flavonoid, known for its anti-inflammatory, antihypertensive, vasodilator effects, anti-obesity, anti-hypercholesterolemic and anti-atherosclerotic activities. 12 (David 2016). Quercetin modulates intra-mitochondrial redox status and protects against mitochondrial damage. 13 (Oliviera 2015)
Benefits
Anti inflammatory and cellular protection
Lung health and cardiovascular health
REDOX signaling and mitochondria homeostasis
Control of Reactive Oxygen Species (ROS)
Reduced oxidative stress (OS)
Did you know
Alpinia galanga is a plant in the ginger family revered in Indian and Arabian medicine.
References
Hasna Tirichen et al. Mitochondrial Reactive Oxygen Species and Their Contribution in Chronic Kidney Disease Progression Through Oxidative Stress, Front. Physiol., Volume 12, 23 April 2021
Diane E. Handy and Joseph Loscalzo, Redox Regulation of Mitochondrial Function, Antioxidants & Redox Signaling, Volume16,Number11,2012
Ryan J. Mailloux et al, Redox regulation of mitochondrial function with emphasis on cysteine oxidation reactions, Redox Biology 2 (2014) p. 123-139
Jing Zuo et al., Redox signaling at the crossroads of human health and disease, MedComm (2020). 2022 Jun; 3(2): e127
Nageswara R. Madamanch and Marschall S. Runge, Redox signaling in cardiovascular health and disease, Free Radic Biol Med. 2013 August; 0: 473–501
Nopparat Mahae and Siree Chaiseri, Antioxidant Activities and Antioxidative Components in Extracts of Alpinia galanga, Kasetsart J. (Nat. Sci.) 43 : 358 - 369 (2009)
Marcos Martinez-Banaclocha, N-Acetyl-Cysteine: Modulating the Cysteine Redox Proteome in Neurodegenerative Diseases Antioxidants 2022, 11, 416
PNR Dekhuijzen and WJC van Beurden, The role for N-acetylcysteine in the management of COPD International Journal of COPD 2006:1(2) 99–106
Raushan Kumar et al. Hesperidin attenuates altered redox homeostasis in an experimental hyperlipidaemic model of rat, Clinical and Experimental Pharmacology and Physiology, Volume47, Issue4, April 2020 p. 571-582
Salman Hosawi, Current Update on Role of Hesperidin in Inflammatory Lung Diseases: Chemistry, Pharmacology, and Drug Delivery Approaches, Life 2023, 13, 937
Maria Imperatrice et al., Hesperidin Functions as an Ergogenic Aid by Increasing Endothelial Function and Decreasing Exercise-Induced Oxidative Stress and Inflammation, Thereby Contributing to Improved Exercise Performance, Nutrients. 2022 Jul; 14(14): 2955
Alexander Victor Anand David et al., Overviews of Biological Importance of Quercetin: A Bioactive Flavonoid, Pharmacogn Rev. 2016 Jul-Dec; 10(20): 84–89
Marcos Roberto de Oliveira et al., Quercetin and the mitochondria: A mechanistic view, Biotechnol Adv. 2016 Sep-Oct;34(5):532-549
Recommended dose
Adults take 2 capsules 1-2 time per day.
Cautions:
If you are taking prescription medications, consult a health care practitioner prior to use. Do not use if you are pregnant or breastfeeding or if you are taking antibiotics or nitroglycerin. Hypersensitivity has been known to occur. For use beyond 3 months, consult a health care practitioner.
Do not use if seal is broken.
Keep out of reach of children.
Keep sealed, store in a cool, dry place at 15–25ºC.
Medicinal Ingredients
| | |
| --- | --- |
| Each Vegan Capsule Contains: | Quantity |
| Greater Galangal (Alpinia galanga) | 278 mg |
| NAC (N-Acetyl-L-cysteine) | 150 mg |
| Hesperidin | 112 mg |
| Quercetin | 110.8 mg |
Non Medicinal Ingredients

Microcrystalline cellulose, ascorbyl palmitate.
Capsule shell: hypromellose (vegetarian gelatin).

Does not contain

GMOs, dairy, egg, gluten, soy, wheat, corn, yeast, nuts, artificial sweeteners, artificial flavors or colors.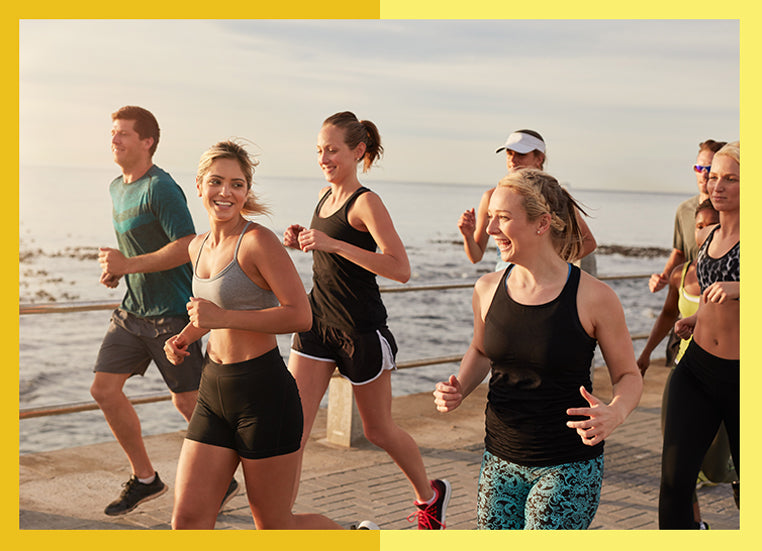 Anti-inflammatory
More and more scientific evidence points to inflammation as the common denominator of practically all diseases. Reducing or eliminating inflammation should be at the foundation of all treatments. Provita's continuously evolving (non-steroidal) anti-inflammatories are curated from the highest quality sources, and is specially formulated to help the body fight inflammation from joints down to the cellular level.