Varitone™ is intended to improve venous blood circulation in chronic venous insufficiency, offer symptomatic relief from varicose veins and support lymphatic kinetics. According to Dr. Wade Farrow, there is an intrinsic correlation between poor venous circulation and lymphedema and the inability of the lymphatic system to adequately drain the interstitial fluid that accumulates due to chronic venous hypertension. Improving venous flow will also promote lymphatic drainage (1).
Veins return blood to the heart from all the organs of the body. The lymphatic vessels are similar to the veins and capillaries of the circulatory system. The two systems influence each other.
Varitone™ provides a unique combination of well research synergistic and complementary ingredients that include Aesculus hippocastanum (Horse chestnut), Melilotus officinalis (Sweet clover), Ruscus aculeatus (Butcher's broom) with positive effects on venous and lymphatic system (2, 3, 4, 5).
Horse chestnut is recognized by Health Canada for its ability to treat chronic venous insufficiency, and varicose veins (6).
Rheum officinale (Chinese rhubarb) is a TCM medicinal ingredient with a contributive effect as it is recommended in Traditional Chinese Medicine Pharmacopoeia for strangularia and edema (7).
Varitone™ also provides Hesperidin and Selenium which were shown in clinical studies to improve circulation and lymph kinetics. The combination of Butcher's Broom and Selenium provide a dual benefit i.e. Butcher's Broom improves lymphatic flow while Selenium has been shown to improve lipedema(8).
References:
Wade Farrow; Phlebolymphedema–A Common Underdiagnosed and Undertreated Problem in the Wound Care Clinic; Journal of the American College of Certified Wound Specialists (2010) 2, 14-23
European Medicines Agency: Community Herbal Monograph Melilotus officinalis herba; London, 3 July 2008;
European Medicines Agency: Community Herbal Monograph on Ruscus aculeatus, London, 4 September 2008
Ruscus aculeatus (Butcher's Broom) Monograph; Alternative Medicine Review, Volume 6, Number 6, 2001
German Commission E Monographs (Blumenthal) 1998; Sweet Clover (Meliloti herba)
Health Canada NNHPD Monograph Horse chestnut
Chinese Pharmacopoeia (CPh) 2010, Vol I, p. 375-376; Rhei Radix
Nourollahi et al. Bucher's Broom and Selenium Improve Lipedema: A Retrospective Case Study; Altern Integ Med 2013, 2:4
Did you know
According to the American Vein Institute (Chattanooga, TN), the circulatory and lymphatic systems maintain a delicate balance in the body. If the venous system is damaged, it will typically affect the lymphatic vessel system.
Who can benefit?
Adults having problems with venous blood circulation and associated lymphatic stagnation. Adults with hemorrhoids.
Recommended dose
Adults take 2 capsules one time per day (in the morning).
Take with: Serra-Plus Forte in case of inflammation causing edema. For hemorrhoids associate with Microhydrinase Pro.
Cautions:
For prolonged use, consult a health care practitioner. Consult a healthcare practitioner prior to use if: you are taking prescription medications, are taking anticoagulants (interactions between anticoagulants and Melilotus-containing medicinal products have been reported), if symptoms persist for more than 2 weeks, if symptoms persist or worsen or signs of skin infections occur, if there is skin inflammation, thrombophlebitis, varicose or subcutaneous induration, ulcers, sudden swelling of one or both legs, cardiac or renal insufficiency, if you have or develop abdominal pain, nausea, fever or vomiting, if you have kidney stones, if you have a history of non-melanoma skin cancer or if rectal bleeding occurs.. Laxative effect may occur. Hypersensitivity is known to occur, in which case, discontinue use. Some people may experience headache, dizziness, gastric irritation, or itchiness. Nausea, gastrointestinal complaints, diarrhea, lymphocytic colitis may occur. Discontinue use if diarrhea occurs. Discontinue use and consult a healthcare practitioner if new symptoms develop or if any other adverse reactions occur. Stop use and consult a health care practitioner if you develop gastrointestinal symptoms such as nausea or vomiting or if you develop headache or weakness. Gastrointestinal complaints and allergic reactions have been reported. Do not use if you have liver disease or you are pregnant or breastfeeding. Keep out of reach of children. Sealed for your protection.
Medicinal Ingredients
Each 2 vegetarian capsules contain:
Quantity
Butcher's-broom
400 mg
(Ruscus aculeatus) 5:1 extract
Horse-chestnut
545 mg
(Aesculus hippocastanum) standardized to 20% Aescin
Chinese rhubarb
136.4 mg
(Rheum officinale) 10:1 extract
Heal-All
136 mg
(Prunella vulgaris)
Sweet clover
100 mg
(Melilotus officinalis) 4:1 extract
Hesperidin
54.5 mg
(Citrus bioflavonoids)
Selenium
100 mcg
(Selenomethionine)
Non Medicinal Ingredients

Microcrystalline cellulose, ascorbyl palmitate.
Capsule Shell: hypromellose (vegetarian gelatin)

Does not contain

Dairy, egg, gluten, wheat, corn, yeast, nuts, artificial sweeteners, artificial flavours or colours.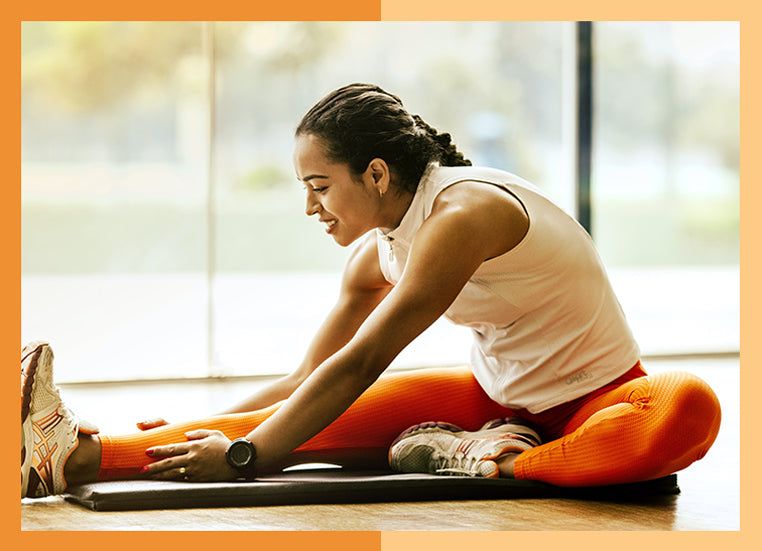 Restorative Health
Given the right nutraceutical support, the human body can repair itself and can also restore the immune system to its full capacity. Provita's continuously evolving Restorative Health series, curated from the highest quality sources, is specially formulated to help the body increase its capacity to repair and restore.