There are many species of antioxidants, but not all are created equal. Although Pterostilbene is a phenol that is chemically related to Resveratrol it differs by increased bioavailability and and a well-defined activity in the body.
Pterostilbene is isolated from the stem heartwood of Pterocarpus marsupium while resveratrol is extracted from the root of Reynoutria japonica (synonyms Fallopia japonica and Polygonum cuspidatum). Although they are both antioxidants, resveratrol and pterostilbene complement each other by the outcomes of their specific antioxidant effects.
The antioxidant effect of resveratrol provides for activation of calorie restriction mimetic and telomere maintenance factors with main outcomes being cardiovascular and anti-aging effects.
Pterostilbene acts as an antioxidant by activating AMPK (AMP-activated protein kinase) that regulates energy metabolism, and by activating Sirtuin 1. Obesity and aging diminish Sirtuin 1 (1, 2). Sirtuin 1 is NAD dependent, therefore increasing NAD+ levels can enhance the effect of pterostilbene.
SIRT1 is one of the most important transcriptional factors that drives many cellular activities, like energy metabolism, cell survival, DNA stability, inflammation, and circadian rhythms (3).
The added Quercetin is itself an antioxidant complementing Resveratrol and Pterostilbene. At the same time when Quercetin and Medium Chain Triglycerides (MCT) are associated with Resveratrol and Pterostilbene, the overall bioavailability of these antioxidants can be potentiated. Added specialized Piperine extract – Bioperine® (Sabinsa Corp.) – helps to increase resveratrol delivery (4).
References:
Pterostilbene Monograph, Alternative Medicine Review, Volume 15, Number 2
Yi-Rong Li et al., Effect of resveratrol and pterostilbene on aging and longevity, International Union of Biochemistry and Molecular Biology, Volume 44, Number 1, January/February 2018, Pages 69–82
Alessandra Stacchiotti et al. – Resveratrol snd Sirt1 Activators for the treatment of Aging and Age-related diseases, http://dx.doi.org/10.5772/intechopen.78977-2018, Chapter 6
James M. Smoliga and Otis Blanchard, Enhancing the Delivery of Resveratrol in Humans, Molecules 2014, 19, 17154-17172
Did you know
In general, Sirtuins help regulate your cellular health, but they can only function in the presence of NAD+. Sirtuin 1 is particuarly important as it is a protein encoded by the SIRT1 longevity gene.
Who can benefit?
To be used as part of an anti-aging protocol and for the maintenance of good health.
Recommended dose
Adults take 2 capsules 1 time per day or as recommended by a healthcare practitioner.
Cautions:
Consult a healthcare practitioner prior to use if you are pregnant or breastfeeding or if you are taking any other medications or natural health products, as resveratrol and piperine may alter their effectiveness. Some people may experience an increase in appetite. For occasional use only. Consult a healthcare practitioner for a use beyond 8 weeks.
Do not use if seal is broken. Keep out of reach of children.
Keep sealed, store in a cool, dry place at 15–25ºC.
Medicinal Ingredients
| | |
| --- | --- |
| Each 2 Vegetarian Capsules Contain: | Quantity |
| Pterostilbene (Pterocarpus marsupium) | 100 mg |
| Resveratrol (Reynoutria japonica) | 100 mg |
| Medium Chain Triglycerides (MCT) | 200 mg |
| Quercetin (Sophora japonica) | 39 mg |
| BioPerine® (Piperine from Piperum nigrum) | 14 mg |
Non Medicinal Ingredients

Microcrystalline cellulose, ascorbyl palmitate.
Capsule shell: hypromellose (vegetarian gelatin)

Does not contain

Egg, gluten, wheat, corn, soy, yeast, nuts, artificial sweeteners, artificial flavours or colors.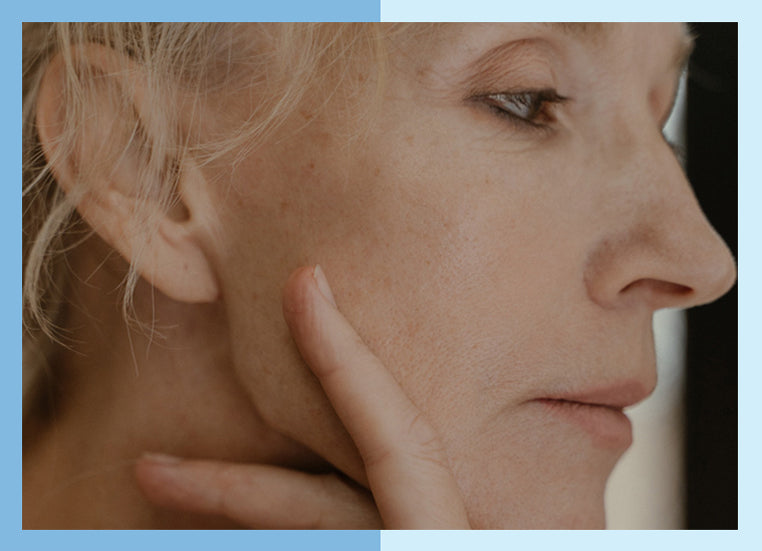 Anti-Aging
Our newest product category has been curated to specifically address human aging process. Focusing on stimulating the immune system, our formulations tackle telomerase enzyme generation, stem cell production, pituitary gland stimulation, and musculature health.