Stemulin® is a specialized orthomolecular anti-aging combination of antioxidants and functional nutraceuticals that protect the cells from oxidative damage caused by free radicals, and assist in correcting that damage resulting in a slow-down of the aging effects of oxidative stress.
Certain antioxidants in our formulation are also important for protecting the immune system and the body's capacity to self-repair.
Fucoidan is a sulfated polysaccharide that has recently drawn increased attention for its therapeutic properties.
Did you know
Fucoidan increases the expression of CXCR4 on hematopoietic CD34+ stem cells.
Approximately 45% of the lipids (fats) of AFA (blue-green algae) are essential fatty acids.
Who can benefit?
All adults concerned with supporting the body's protective and self-repair mechanisms.
Recommended dose
Adults take 3 capsules 1 time per day. Take two hours before of after taking other medications or other natural health products..
Cautions:
Do not use this product if you are pregnant or breastfeeding, if you have an allergy to seafood. Consult a healthcare practitioner prior to use if you are taking sulfonamides, if you are taking any prescription medication, if you have abdominal pain, nausea, fever or vomiting. May cause abdominal pain, gas, bloating, cramps, constipation, indigestion and/or diarrhea. If you experience abdominal pain, cramps, spasms and/or diarrhea while using this product, reduce dose or discontinue use. Hypersensitivity (e.g. allergy) has been known to occur; in which case, discontinue use. Do not use if seal is broken. Keep out of reach of children. Keep sealed, store in a cool, dry place at 15–25ºC.
Medicinal Ingredients
Each 3 Vegetarian Capsules Contain:
Quantity
AFA (Aphanizomenon flos-aquae)
300mg
Fucoidan (Laminaria japonica)
98.09mg
Elagic acid (Punica granatum)
159.60mg
Bladder fucus (Fucus vesiculosus)
300mg
Harad (Terminalia chebula) 10:1 Extract
32.04mg
Poly-beta-(1,4)-2-amino-2-deoxy-dglucose
139.74mg
(Chitosan)
Hyaluronic acid
17.16mg
Vitamin D3 (Cholecalciferol)
15mcg
Non Medicinal Ingredients

Microcrystalline cellulose, ascorbyl palmitate, hypromellose (veggie capsule).

Does not contain

Dairy, egg, gluten, wheat, corn, yeast, nuts, artificial sweeteners, colors, preservatives, or flavors.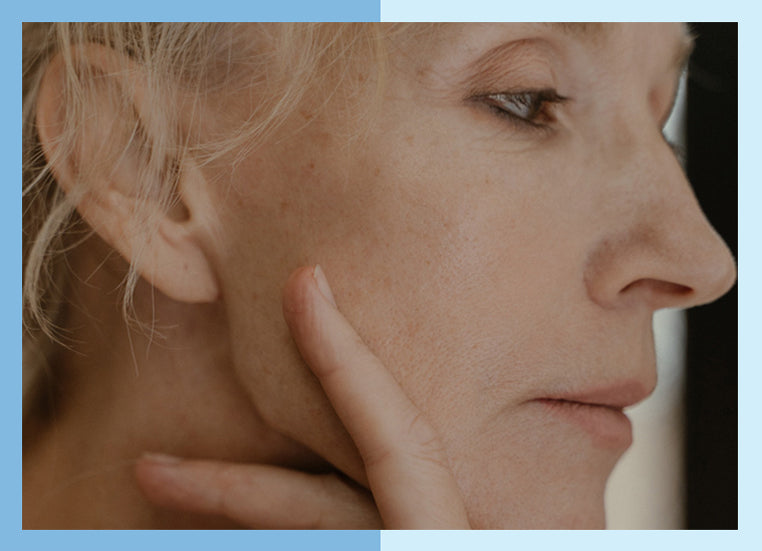 Anti-Aging
Our newest product category has been curated to specifically address human aging process. Focusing on stimulating the immune system, our formulations tackle telomerase enzyme generation, stem cell production, pituitary gland stimulation, and musculature health.